ACT in Context: The Acceptance and Commitment Therapy Podcast
Printer-friendly version
Welcome to the Acceptance and Commitment Therapy podcast!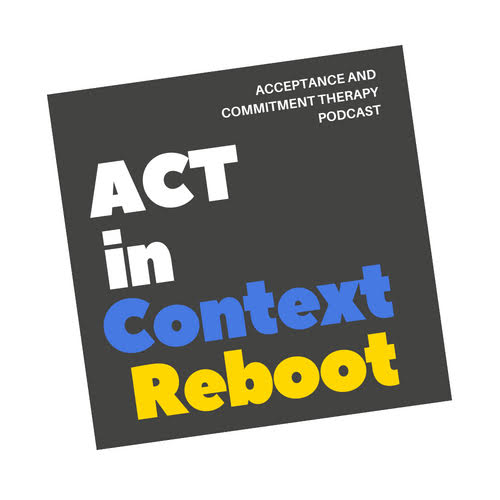 About the podcast:
ACT in Context is freely available to anyone, and its episodes will take listeners on a journey from the history and development of ACT through its clinical application and the future of the work. This podcast will primarily focus on ACT, but it will often touch upon several related issues such as behavioral principles, the underlying theory of language (Relational Frame Theory) and philosophy of science. We hope that informal learners, potential consumers, researchers and clinicians alike find it useful.
The Hosts (Episodes 12- ):
Joanne Steinwachs & Tim Gordon
The Hosts (Episodes 1-11):
Be a part of the ACT in Context community:
First, read about how to consume the podcast (the easiest is to Subscribe to us in the iTunes store!). We are eager to have your thoughts and reactions to the podcast, and will often solicit your ideas for additional episodes! On each podcast page (click on the linked text below for each episode!) there are options to comment... we're looking forward to your feedback. Happy listening!!
Another podcast you should listen to...
JoAnne Dahl, Ph.D. put together an amazing podcast series, ACT: Taking Hurt to Hope. She has well over 50 episodes in her archives. She digs deep into ACT for both the self-help and the therapist audience. She has fantastic guests and covers an enormous array of topics within ACT/RFT/CBS.
This page contains attachments restricted to ACBS members. Please join or login with your ACBS account.