Student SIG
Printer-friendly version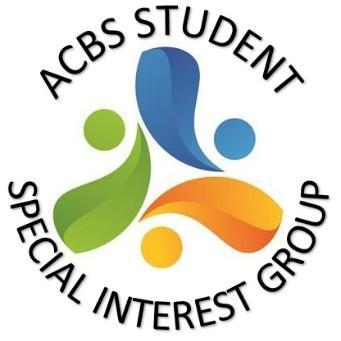 ACBS Student SIG
Affiliated 2009
To join: Login to this website, then go to https://contextualscience.org/dashboard then click "Edit your profile" on the right, and update your membership to include "Student SIG" and click save.
Membership in the Student SIG does not automatically enroll you in the student listserv. If you'd like to join the listserv to communicate with fellow students and stay up-to-date on student-related events and opportunities, please do so here: https://contextualscience.org/group/student_sig (Note: if you joined prior to November 2015, please click on the link to sign up for the new listserv - we are no longer using the yahoo listserv)
Click here to follow us on Twitter!
Find our blog here!
Our Facebook Group is here!
Mission/Objectives
The ACBS Student SIG will work to support students of contextual behavioral science by advocating for their professional and personal development and facilitating their contribution to ACBS and the larger community.
Description of Membership
Students in fields related to contextual behavioral science.
General Interest Area to be Specifically Addressed by the SIG
Issues related to professional and personal development of students.
Sig Activities
ACBS student listserv, annual meeting at World Conference, Student Spotlight Program, and annual Student SIG newsletter.
Current Student Representative:
Sonia Singh, Bowling Green State University, USA
Current Student SIG Co-chair:
Maureen Satyshur, Northwestern University Feinberg School of Medicine, USA
You can read Sonia and Maureen's bios here.