Transforming Language & Transforming Children's Lives: How exploring the cutting edge of RFT can supercharge therapeutic and educational interventions for children and adolescents
Printer-friendly version
Transforming Language & Transforming Children's Lives: How exploring the cutting edge of RFT can supercharge therapeutic and educational interventions for children and adolescents

Workshop Leader: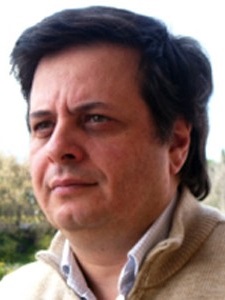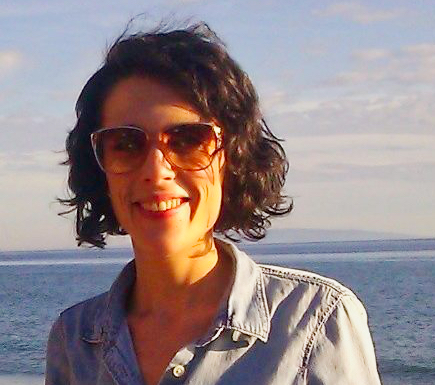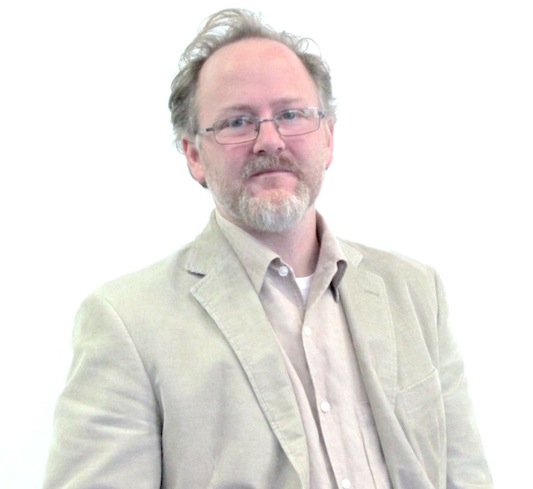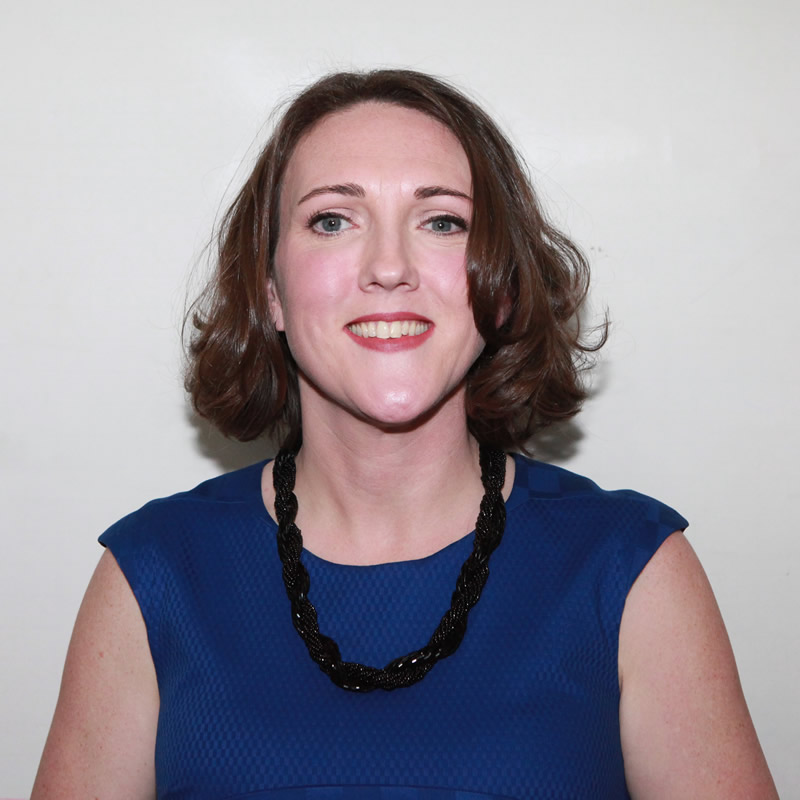 Sarah Cassidy, Ph.D.
Bryan Roche, Ph.D.
Evelyn Gould, Ph.D., BCBA-D, LABA
Giovambattista Presti, M.D., Ph.D.
Dates & Location of this 2-Day Workshop:
DCU Helix, Dublin City University
CE credits available: 13
9:00 - 17:15 on Tuesday, 25 June, 2019
9:00 - 17:15 on Wednesday, 26 June, 2019
Workshop Description:
Clinicians who work with young people know how important it is to have the most effective interventions that our science can offer on hand as soon as possible. Thankfully, over three decades of research has given us the tools and framework to build powerful interventions to help alleviate the psychological suffering of children and adolescents. Drawing on the science of RFT, this two day workshop will provide training in both ACT and the new SMART framework for educational intervention.
On day 1, Dr. Sarah Cassidy and Dr. Bryan Roche will review the research methods and concepts that led to the development of the SMART program, and in so doing will provide a light introduction to Relational Frame Theory for non-experts. The relevance of relational skills to a host of educational, developmental and behavioral problems will also be outlined, as well as coaching provided on how to select for and manage clients who may benefit from such interventions. The workshop will also involve a walk through the online SMART program and provide step-by-step guidance for teachers, clinicians and researchers who wish to monitor clients or research participants undergoing the training.
This first day of the workshop aims to address many of the barriers to therapy or learning that often seem unsurpassable with children. This training aims to assist therapists and clinicians in breaking down several barriers to learning by demonstrating how, for very specific populations, we can teach the foundational skills that will help children and adolescents to access their environments. We will also cover case studies with various populations of young learners, from persons diagnosed with various difficulties such as ADHD, Dyslexia, Dyspraxia, general and specific learning difficulties and language delay, and provide a brief outline of newer variations of this programme that are currently being developed for use in the treatment of OCD, anxiety, and psychological inflexibility more generally.
On day 2 Dr. Evelyn Gould and Dr. Nanni Presti will introduce ACT as a transdiagnostic, behavior analytic approach to addressing a wide range of clinical and non-clinical behavioral and emotional challenges in children and adolescents. ACT demands that the clinician consider the role of both verbal (i.e., rule-governed and relational processes) and direct environmental contingencies, when attempting to understand child behavior problems. Function-based interventions can then be developed to promote psychological flexibility and increase engagement in values-directed behavior. An ACT approach also demands consideration of the key contexts that children and adolescents operate within, including their family, community, school and peer group. The development of strategies to effectively engage and empower caregivers is particularly important, to promote adaptive parent-child interactions, and ensure the generalization and maintenance of treatment gains beyond the treatment setting. By fostering the development of a flexible, contingency sensitive repertoire, ACT-based interventions can empower families to raise more resilient children who are better able to adapt to life's challenges, thus laying the foundations for a rich and meaningful adult life.
The second day of this workshop will present a developmentally sensitive and individualized ACT approach to working with children and adolescents. Case studies will be presented, with opportunities for participants to practice newly acquired skills. Participants will explore a contextual-behavioral conceptualization of child development (including the progressive emergence of an arbitrary relational repertoire), and how this informs the development of effective ACT-based interventions for families. We will demonstrate how the ACT model can be adapted to match each child's age, interests, context, and developmental level, including adaptations for children and adolescents with specific learning challenges, such as those with autism spectrum disorder. Strategies for effectively engaging caregivers will be presented, in addition to exploring the design and implementation of ACT-infused interventions across a variety of contexts. The training will emphasize the benefits of combining ACT with more traditional behaviorally based procedures.
About Sarah Cassidy, Ph.D.:
Sarah Cassidy, Ph.D., is an Educational, Child and Adolescent Psychologist. She specialises in the assessment and treatment of learning and emotional/behavioural difficulties with clinical populations. She is the Senior Psychologist at The Smithsfield Clinic, a private practice for children, adolescents and their families using largely ACT and RFT based treatment methods. She has also worked as an educational psychologist within the Irish school system for the last 18 years, conducting assessments and advising parents and schools how to best support children with learning and behavioural challenges. Dr. Cassidy also lectures in Psychology at Maynooth University, Ireland, where her specialist research areas include child and adolescent developmental psychology and educational psychology. She received her Ph.D in the field of Relational Frame Theory and its articulation with intellectual development. She was author of the first empirical demonstration of the positive effects of intensive derived relational responding skill interventions on intelligence (Cassidy, Roche & Hayes, 2011), and has co-authored several papers since that have validated and extended this effect. Dr. Cassidy is a very experienced workshop leader and has delivered over 30 workshops in the domain of ACT, RFT and educational psychology. She is co-founder of Relational Frame Training Ltd, which developed the online SMART training software.
About Bryan Roche, Ph.D.:
Bryan Roche, Ph.D., is a senior lecturer in Psychology at Maynooth University, Ireland. He was co-editor of the first text on Relational Frame Theory (Hayes, Barnes-Holmes & Roche, 2001) as well as the more recent Advances in Relational Frame Theory (Dymond & Roche, 2013). He is author or co-author of over 100 book chapters and empirical articles on Relational Frame Theory, with a specific focus on empirical process-level analyses of fear and avoidance conditioning and its transformation in accordance with relational networks, and the enhancement of intellectual abilities using relational frame theory based interventions to increase relational responding fluency. He is co-founder of Relational Frame Training Ltd, which developed the online SMART training software.
About Evelyn Gould, Ph.D., BCBA-D, LABA:
Evelyn Gould is a Clinical Behavior Analyst and Research Associate at the Child and Adolescent OCD Institute (OCDI-Jr) at McLean Hospital, Harvard Medical School. The OCDI-Jr program provides residential level of care for adolescents struggling with treatment refractory OCD and related disorders. The program emphasizes evidence-based behavioral interventions, including ERP (Exposure and Response Prevention) and ACT (Acceptance and Commitment Therapy). Dr. Gould currently works under the supervision of Dr. Lisa Coyne, Licensed Clinical Psychologist, Researcher, and world-expert in ACT and the treatment of childhood anxiety disorders. Dr. Gould also has extensive experience working with children and adolescents with ASD (and their families) across settings, and has fulfilled a variety of clinical, training, and research roles in the USA, UK, and N.Ireland over the years. Evelyn remains passionate about the provision of high-quality clinical services for children, adolescents, and their families, and the dissemination of Behavior Analysis. Dr. Gould is an Associate Editor for the Journal of Contextual Behavioral Science, and an Editorial Board Member for Behavior Analysis in Practice. She is also actively involved in a number of Special Interest Groups (SIGs), including the ABAI ACT and Psychological Flexibility SIG, the ACBS Children and Families SIG, and the Women in ACBS SIG.
About Giovambattista Presti, M.D., Ph.D.:
Giovambattista Presti is Associate Professor of Psychology at Kore University of Enna and past President of ACBS, founding member of the European Association for Behavior Analysis and President of the Italian professional Association of Behavior Analysts (SIACSA). He is an ACT Peer Review Trainer and has extensive experience in developing ACT for kids and adolescent treatments in clinical and non-clinical setting. His background is rooted in Behavior Analysis and Applied Behavior Analysis and a great part of his clinical work and research is also devoted to children and adolescent with ASD. His research interests include basic and RFT research to language development and reading. He values training practitioners to offer children those opportunities that life has denied to them.
Learning Objectives:
Describe the relevance of Relational Frame to intellectual development and the formation of "language traps".
Identify the key features of a uniquely CBS perspective of childhood development and adolescence.
Identify when relational skills enhancement is required to alleviate specific learning difficulties.
Demonstrate how to use the SMART training currently available online, or develop their own relational skill enhancement interventions.
Describe strategies for managing clients struggling educationally.
Describe the core components of ACT-based interventions for children and adolescents
Identify key developmental factors to consider when attempting to design and implement ACT-based interventions for children and adolescents.
Demonstrate metaphors or experiential exercises tailored to the child's relational skills and interests that could be used in the clinical setting.
Identify key strategies for promoting the generalization and maintenance of treatment gains beyond the treatment setting.
Describe the benefits of combining traditional Applied Behavior Analytic strategies with ACT
Target Audience: Beginner, Intermediate, Clinical
Components: Conceptual analysis, Literature review, Original data, Experiential exercises, Didactic presentation, Case presentation, Role play
Package Includes: A general certificate of attendance, lunch, and twice daily coffee/tea break on site.