Atlantic Canada
Printer-friendly version

Atlantic Canada ACBS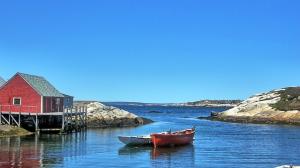 Affiliated 2016
Click here to join the chapter.
Join us on Facebook too! We have a closed group called Atlantic Canada ACBS that you can request to join and we will add you.
Contact Information
to contact the president:
Dayna Lee-Baggley, Ph.D.
Dayna.Lee-Baggley@nshealth.ca
to contact the chapter:
ACBSAtlanticCanada@gmail.com
UPCOMING MEETINGS:
ACBS Atlantic Canada Peer Support:
We meet every month and all are welcome to join us. Location is announced on our emal list. To sign up visit: http://eepurl.com/dEoZar
Geographic Boundaries of the Chapter
Nova Scotia; New Brunswick; Prince Edward Island; Newfoundland
Mission/Objectives
To build a collaborative community of researchers and clinicians who can support each other and professionals across the region to learn about Contextual Behavioural Science and spread the application of CBS and ACT in the Atlantic Provinces.
Chapter Activities
Peer support/supervision meetings (currently meeting monthly)
Sponsoring workshops
Coordinating research projects
Disseminating knowledge of CBS broadly to clinicians and the general public
Description of Membership
Psychologists, Social Workers, Physicians, Occupational Therapists, and other types of counsellors, as well as students, working in Atlantic Canada
This page contains attachments restricted to ACBS members. Please join or login with your ACBS account.