Atlantic Canada
Printer-friendly version

Atlantic Canada ACBS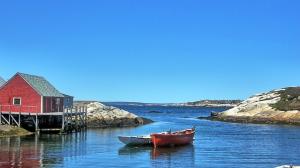 Affiliated 2016
UPCOMING MEETINGS:
ACBS Atlantic Canada Peer Support happening:
June 27, 2019
4:30-6:00pm at
4072 Abbie Lane Building
Parking: It looks like the best deal on parking is a $4 flat rate in the Robbie St. Entrance Parking Garage, or the Vetrans' Memorial Parking Garage during the time that we meet.
We do offer a phone in option, please email acbsatlanticcanada@gmail.com for details or to be added to our mailing list (sign up for the mailing list http://eepurl.com/dEoZar) .
Mark your calendars, and we encourage you to bring cases for consultation:
If you have any suggestions for topics that you want covered in peer support or want more information about a specific topic, please email or bring suggestions to the session.
See you soon,
We meet every month and all are welcome to join us. Location is announced on our emal list. To sign up visit: http://eepurl.com/dEoZar
Find us on Facebook too! We have a closed group called Atlantic Canada ACBS that you can request to join and we will add you.
Contact Information
to contact the president:
Dayna Lee-Baggley, Ph.D.
Dayna.Lee-Baggley@nshealth.ca
to contact the chapter:
ACBSAtlanticCanada@gmail.com
Geographic Boundaries of the Chapter
Nova Scotia; New Brunswick; Prince Edward Island; Newfoundland
Mission/Objectives
To build a collaborative community of researchers and clinicians who can support each other and professionals across the region to learn about Contextual Behavioural Science and spread the application of CBS and ACT in the Atlantic Provinces.
Chapter Activities
Peer support/supervision meetings (currently meeting monthly)
Sponsoring workshops
Coordinating research projects
Disseminating knowledge of CBS broadly to clinicians and the general public
Description of Membership
Psychologists, Social Workers, Physicians, Occupational Therapists, and other types of counsellors, as well as students, working in Atlantic Canada
Executive: 2017-2018
President Elect:
Dr. Susie McAfee
President
Mr. Robin Major
Past-President
Dr. Dayna Lee-Baggley
Secretary/Treasurer
Dr. Amber Johnston
Member-At-Large
Ms. Maggie McCulloch (1 year remaining)
Chair of Election Committee
Mr. Gregor Neilsen
Chair of Membership Committee
Mr. Sulaye Thakrar
Student Representative
Vacant

Brief bio for the executive:
Dr. Dayna Lee-Baggley
Dr. Dayna Lee-Baggley is a Registered Clinical Psychologist. She works as a Clinical Health Psychologist at the QEII Health Sciences Centre for the Multi Organ Transplant Program. She is also a core faculty member of the Behaviour Change Institute, where she provides training to healthcare providers on behaviour change counselling skills, including ACT, and workshops for healthcare providers using ACT for professional resiliency (www.behaviourchangeinstitute.ca). She also provides individual and couples therapy in private practice. Her areas of expertise include managing and treating obesity, adapting to chronic health conditions, and facilitating health behavior change.
Dr. Dayna Lee-Baggley provides ACT-based interventions in her clinical work and has extensive training including 1-day workshop in Functional Analytic Psychotherapy with Tsai and Kohlenberg, 1-day and 2-day workshop in Focused ACT with Robinson and Strosahl, 2-day workshop in Relational Frame Theory with J and M Villatte and Steven Hayes, 8-week online course ACT introduction with Russ Harris, 8-week online course Advanced ACT with Russ Harris, and individual supervision with Dr. Jason Luoma and Dr. Paul Flaxman. Dr. Dayna Lee-Baggley has an active research program on behavior change, health, obesity, and Acceptance and Commitment Therapy with over 30 peer-reviewed publications and 100 scholarly presentations.
Dr. Susie McAfee
Dr. Susie McAfee is a registered psychologist working within the IWK Mental Health & Addictions Program as well as in Private Practice at www.lifecentrepsychology.com. Susie has been studying ACT informally since 2011 and more formally since 2013. ACT training to date includes: Laurie Greco workshop 2013, John Forsyth workshop 2013, Founders Boot Camp 2014, Louise Hayes workshop 2014, Jason Luoma preconference workshop 2015, World Con Berlin 2015, Practice Ground (Mathieu Villatte) ACT and RFT tracks online training in 2015-2016, World Con Seattle 2016. Susie uses ACT in both group and individual work with children, teens, and adults. She is also involved with outcome evaluation research on ACT interventions at the IWK.
Dr. Amber Johnston
Dr. Johnston is a registered psychologist working within the IWK Mental Health & Addictions Program. Amber particiated in a two-day workshop facilitated by Dr. Laurie Greco in 2013, a two-day workshop Dr. Steven Hayes in 2015, and an eight week course on mindfulness (Mindfulness for Health-Care Professionals) with Dr. John Lovas. She continues to explore and practice mindfulness by attending short retreats on a regular basis, as well as daily practice. Most recently she attended an advanced ACT workshop with Dr. Steven Hayes in Toronto. Amber is passionate about using ACT to support youth and families; she has advanced specializations in Family Therapy and Eating Disorders. She is also a co-facilitator and co-investigator on a research pilot project investigating the effectiveness of group-based ACT for teens in outpatient mental health at the IWK.
Dr. Eva Adriana Wilson
Dr. Wilson is therapist and psychiatrist who also holds a Master's Degree in Adult Education. She is affiliated with Dalhousie University and provides Acceptance & Commitment Therapy in Private Practice at www.inspiredlivingmedical.com. Adriana has attended multiple conferences and trainings. She is an ACT speaker and trainer locally to mental health professionals and created an ACT group-based curriculum using adult learning principles and ACT that has been running almost weekly for 1-3 groups/ week since 2012. She provides group and individual treatment to children, adolescents, adults, families, and couples., Groups (group therapy). She also teaches ACT in school settings intermittently as part of community service for preventative mental health.
Mr. Gregor Nielsen
Gregor went back to school at mid-life to study social work after being drawn to the field through his involvement in palliative care. He recently completed his BSW and MSW degrees at Dalhousie University. Since graduating, he has worked in Addictions with the NSHA Mental Health and Addictions Program and is currently a Crisis Intervener with the NSHA's Mental Health Mobile Crisis Team (MHMCT). The MHMCT serves as Nova Scotia's 24 hour telephone crisis line and works in partnership with Halifax Regional Police to provide mobile service within the Halifax Regional Municipality. Gregor completed an Advanced Practice Class focusing on ACT as part of his Master's program at Dalhousie. Gregor engages in reading and self-study. He has attended ACT workshops including training via IWK Psychology with Dr. Susie McAfee and ACT with Children and Families with Dr. Lisa Coyne.
This page contains attachments restricted to ACBS members. Please join or login with your ACBS account.