Student Spotlight Award Winner - Rajinder (Sonia) Singh
Printer-friendly version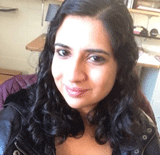 Congratulations to Sonia Singh on being selected as one of the Student Spotlight Award winners!
The purpose of this award is to highlight students who are doing important work in the CBS community whether for research, clinical, and/or volunteer-humanitarian efforts. This will be a way to highlight their achievements, let the ACBS community know important work students are doing, and possibly provide a platform for mentoring/collaboration/professional development/conversations around highlighted areas.
---
Learn more about Sonia:
Background of CBS Research/Clinical/Volunteering efforts/achievements:
I am a true believer in the scientist-practitioner model and work to be strong in both CBS research and practice. Through my masters program at the University of Houston-Clear Lake and through my doctoral study at Bowling Green State University, I have several years of direct experience utilizing CBS-based therapies to treat several different populations. For example, during my first year at BGSU, I developed and utilized a single-subject design study using Functional Analytic Psychotherapy for nursing home residents. Further, I am actively involved in a two-year randomized control trial research study funded by the Bureau of Workers Compensation assessing the use of Acceptance and Commitment Therapy (ACT) to reduce work stress, assault, injury, and abuse in nurses and nurse aides in long-term care settings compared to a wait-list control. I have also co-facilitated several ACT groups and developed the ACT protocol that is currently being used at my clinical externship site, the Toledo Veterans Affair Outpatient Clinic, as well as attended numerous multi-day national and international conferences and workshops based on various CBS therapies. I also helped co-author a chapter focused on using Functional Analytic Psychotherapy to treat shame in gender and sexual orientation minorities, and will be hosting Matthew Skinta and Aisling Curtin's upcoming webinar "Out of the Closet: Into the Context."
Three sentence summary of CBS research/clinical/volunteering efforts/achievements:
I have numerous experiences in both research and practice of CBS based therapies. I have developed and implemented several studies utilizing ACT and FAP in various populations. I hope to continue in the CBS world through research, practice, and building genuine connection.
Links to any relevant publications you have participated in:
https://link.springer.com/article/10.1007%2Fs10879-016-9352-5
Autobiography:
I am a third year graduate student in clinical psychology at Bowling Green State University working with Dr. Bill O'Brien. Prior to moving to cold northwest Ohio, I was first introduced to contextual behavior therapies at the University of Houston-Clear Lake in Houston, TX, where I obtained my MA in clinical psychology. During my time there, I developed a passion for utilizing ACT and FAP, which then lead to my research interest in CBS. My thesis project was an examination of the efficacy of FAP single-subject research studies, and I hope my dissertation will be an evaluation of mindfulness and acceptance for work stress in sexual orientation minorities. I am also extremely interested CBS as it applies to anxiety disorders and OC-spectrum conditions, as a result of my work at UH-CL with Dr. Chad Wetterneck. I have been a part of the ACBS world for 5 years now, and I love attending conferences, workshops, and connecting with other like minded people.
Future goals:
I hope to land in academia and become a stronger scientist-practitioner in the world of ACBS and utilize contextual behavior therapies with underserved and stigmatized populations.