South Africa
Printer-friendly version
South Africa Chapter of ACBS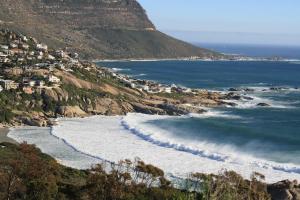 Affiliated 2015
Contact Information
Bertus Swanepoel, MA
Counselling Psychologist
Private Practice (HPCSA)
South Africa
2019 Officers
Yoav van der Heyden, Chairman
Ingrid Ord, Past Chairman
Wanda Olszewski, Secretary Treasurer
Bertus Swanepoel, Member at Large
David Rosenstein, Member at Large
Stephen Walker, Member at Large
Christa Visagie, Member at Large
Bernice du Plessis, Member at Large
Mission/Objectives
The objective of the organization shall be to foster the development of functional contextual cognitive and behavioral science and practice within the Republic of South Africa so as to alleviate human suffering and advance human well being.
Chapter Activities
The chapter will:
1) Have a monthly peer supervision group
2) Have an annual ACT workshop presented by a peer reviewed trainer or expert with the ACBS with discounts to ACBS members
Description of Membership
Members of the Association shall be members of ACBS who are interested in the advancement of functional contextual science and practice. We anticipate that members will be involved in clinical practice, research, teaching and organizational activities, from private and public work places.
Other Information
Although South Africa has 9 official languages all communication will be in English.