Inaugural Early Career Paper Award
Printer-friendly version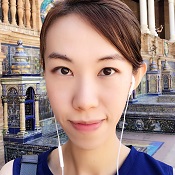 This year, ACBS piloted the Early Career Paper Award program to recognize a rising star researcher who presented a study at the ACBS World Conference 16 that we think will make an important impact both within our ACBS community and well beyond. This year's winner is Dr. Yuen-yu Chong, Connie.
Dr. Connie Chong is a newly minted Ph.D. in nursing from Hong Kong Polytechnic University. For her doctoral dissertation, she conducted an elegant randomized controlled trial to test the efficacy of an ACT program (as compared to an education program) to help parents of young children with asthma respond more effectively to their children's asthma behaviors. This study of 168 parents, with a 96% follow-up, showed that a mere four sessions of ACT for parents lowered the risk of their child's hospital emergency room visits by 80%. That's a big deal. At ACBS World Conference 16, she also presented a separate paper showing that parental psychological flexibility was a key process underlying the effect of the intervention. Dr. Chong's papers are very positive news for ACT research and for clinical practice.
---
Thank you to the inaugural Early Career Paper Award committee members who worked hard and had the vision to take this award program from an idea to a reality: Jonathan Bricker, Brandon Gaudiano, and Kevin Vowles.