ACBS World Conference: Research Mentoring Lunch
Printer-friendly version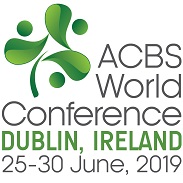 We are happy to announce an ACBS Research Mentoring Lunch will be held on Thursday, 27 June at the upcoming ACBS World Conference in Dublin, Ireland!
Are you an early career professional or graduate student who is interested in conducting ACBS research? Then, grab your lunch and bring it to this first-ever mentoring lunch with established ACBS researchers whose interests may align with yours. In this informal setting, ask about their research, how they entered the field and overcame obstacles, or any other relevant topics.
We hope to see you at The Gallery in the Helix at 12:05 on Thursday, 27 June. All conference attendee researchers are welcome - no prior sign-up required.