ACBS joins Coalition of Behavioral Science Organizations
Printer-friendly version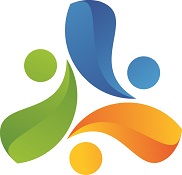 When ACBS was founded in 2005, we established as our vision "...[dedication] to the alleviation of human suffering and the advancement of human well-being through research and practice grounded in contextual behavioral science." Over the past thirteen years, we've seen great progress in the accumulation of data supporting CBS theories and clinical approaches, the dissemination of CBS interventions to problems of high social importance, the refinement of CBS as a scientific strategy, and the growth and maturation of ACBS as a community. Today, we find ourselves well positioned to make a marked and meaningful impact on the promotion of health and well-being for all in society. That said, the same CBS tenets that provide a robust foundation for our work by clarifying our perspective also necessarily limit our impact to that which can be implemented and seen from this perspective. It is with this in mind that the ACBS Board of Directors voted to join the Association for Behavior Analysis International, Association for Positive Behavior Support, Evolution Institute, National Prevention Science Coalition, and Society of Behavioral Medicine in forming a new Coalition of Behavioral Science Organizations in January 2018. It is our hope that by doing so, we might amplify CBS' impact via a network of organizations representing diverse interests and orientations, each with a shared commitment to 1) health and wellbeing for all members of society, 2) scientific evidence as the basis for societal decision-making, and 3) public policy as a mechanism for fostering positive change.
- ACBS Board, May 7, 2018
Click here to read the Values Statement recently adopted by the Coalition. If you'd be interested in getting involved with this initiative, please indicate your interest here.
This page contains attachments restricted to ACBS members. Please join or login with your ACBS account.