Hungary
Printer-friendly version
ACBS Hungary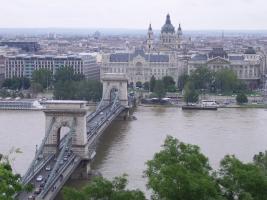 Affiliated 2015
Click here to join the Hungary Chapter
Follow us on Facebook
Contact Information
Nikolett Eisenbeck, PhD
+34 950 214001
eisenbeckniki@gmail.com
Universidad de Almería
Almería, Spain

Current Board of Directors
Executive President:
Nikolett Eisenbeck
Vice President:
Máté Szondy
Secretary/Treasurer:
Károly Kornél Schlosser
Members at large:
Anett Szabó-Bartha
Anna Bánfai

Geographic (or language) Boundaries of the Chapter
Those who reside in Hungary or speak Hungarian.
Mission/Objectives
o Promote the better understanding of human condition and suffering based on the principles of functional-contextual science.
o Disseminate the functional-contextual approach in Hungary.
o Support Hungarian researchers, practitioners and students in their interest to develop effective applied theories linked to principles.
o Develop coordination among researchers in Hungary to establish effective research groups to disseminate scientific developments in the international scientific community.
o Emphasize the connection between basic research in respect of the role of contingencies, transformation of functions and applied research in applications of human domains.
o Organize the formation of and supervise Hungarian professionals in disciplines which embrace the principles and practices of contextual behavioral science.
o Coordinate efforts in order to create a database with Hungarian test materials that can contribute evidence-based practice of acceptance and commitment therapy.
o Promote the dissemination of Third-Wave Therapies both in the private area and public context, encouraging the development of a better working model of mental health in Hungary.
o Translate, adjust and implement existing international therapy material to improve the mental health of Hungarians in both public and private sectors.

Chapter Activities
Meetings (at the ACBS world conference)
Workshops in Hungary to promote contextual science

Description of Membership
Members of the Association shall be persons who are interested in the advancement of functional contextual science and practice in Hungary.
Affiliated Website
https://www.facebook.com/acthungary