Continuing Education (CE) Credits
Printer-friendly version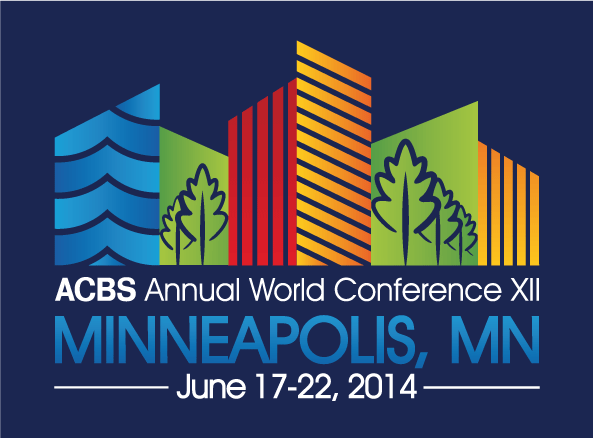 Possible credit hours:
2-day pre-conference workshops: 13 hours
1-day pre-conference workshop: 6.5 hours
ACBS World Conference 2014 (attending all CE events): 29 hours
Types of Credit Available:
CE credit is available for psychologists. (APA type)
CE credit is available for Social Workers from the National Association of Social Workers (NASW).
CE credit for BCBAs is available for select events. The exact sessions are here (indicated in yellow on the attached sheet). Please note the multiple tabs on the attached sheet. The following Pre-Conference workshops are eligible for BCBA credits: Exploring ways of doing ACT with kids and parents; Wielding the Double-Edged Sword; Treatment Anxiety Disorders from a Contextual Behavioral Science Viewpoint; RFT for Clinical Use
(We tried like the dickens to get CME credits for physicians this year, but we weren't able to find a reasonably priced co-sponsor for them. If you know of a way for future events, we'd love to hear from you.)
This program is sponsored by the Association for Contextual Behavioral Science. The Association for Contextual Behavioral Science is approved by the American Psychological Association to sponsor continuing education for psychologists. The Association for Contextual Behavioral Science maintains responsibility for this program and its content. APA CE rules require that we only issue credits to those who attend the entire workshop. Those arriving more than 15 minutes late or leaving before the entire workshop is completed will not receive CE credits.
ACBS is an approved provider of continuing education for MFCCs and/or LCSWs by the California Board of Behavioral Sciences, provider #PCE 4653.
*This program has been approved by the National Board for Certified Counselors. *With the exception of the following sessions: 22. The Art of Speaking in Soundbytes; 62. Contextual Behavioral Science and Social Work; 100. Connecting to your Clients, Connecting to your Community: Psychological Flexibility & Social Work Values.
This program is Approved by the National Association of Social Workers (Approval #886495791-2816) for 42 Clinical continuing education contact hours.
BCBA credits are sponsored by Foxylearning. Thank you Foxylearning!

Fees:
A $45 fee will be required to earn CEs. If you attend either a pre-conference workshop(s), World Conference, or both, only $45 is due. If you register for multiple events seperately, please only pay the fee one time.
Refunds & Grievance Policies: Participants may direct any questions or complaints to ACBS Executive Director Emily Rodrigues, 1-269-267-4249 or through the Contact Us link on this website.
CEs are only available for events that qualify as workshops, symposia, invited lecture, panel discussion, or plenary sessions. Poster sessions, IGNITE sessions, and some other specialty sessions do not qualify for Continuing Education.
(Note: CE credits are only available for professionals. You may not earn CE credits with a student registration.)
This page contains attachments restricted to ACBS members. Please join or login with your ACBS account.