The Journal of Contextual Behavioral Science (JCBS)
Printer-friendly version
The Journal of Contextual Behavioral Science is the official journal of the Association for Contextual Behavioral Science (ACBS).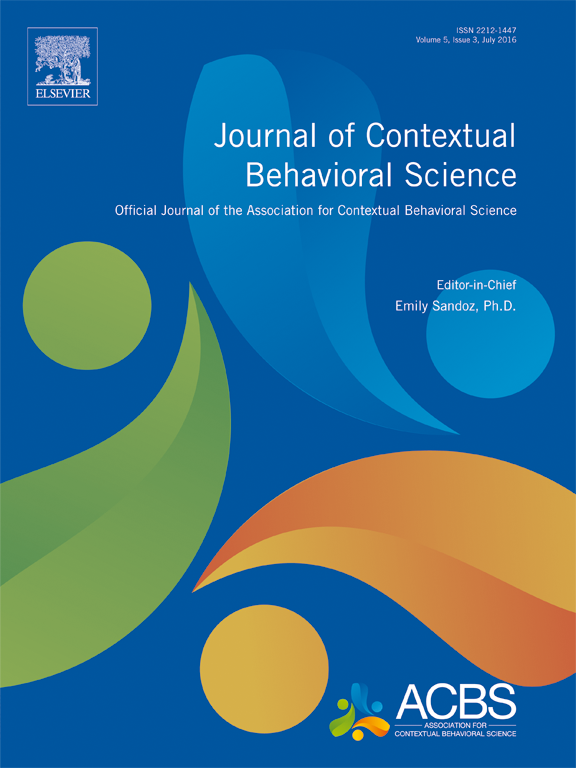 Beginning in 2012, the Journal of Contextual Behavioral Science (JCBS) is the premier source for important developments in all areas of contextual behavioral science. JCBS is distributed to most major academic libraries, and included as a benefit of ACBS membership.

Free for the public: First Issue | Abstracts of all Issues
This section contains pages restricted to ACBS members.
Please join or login with your ACBS account to access the issues below.