Focused Acceptance and Commitment Therapy (FACT): Mastering The Basics - Strosahl, Robinson, & Gustavsson (Clinical, Behavioral medicine; Beginner, Intermediate, Advanced)
Printer-friendly version
Focused Acceptance and Commitment Therapy (FACT): Mastering The Basics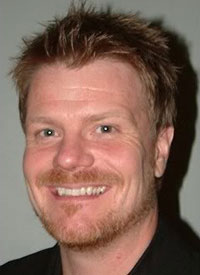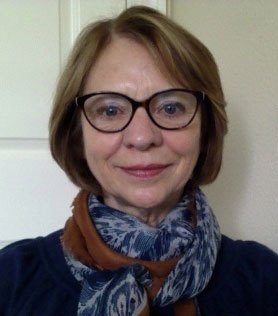 Workshop Leaders: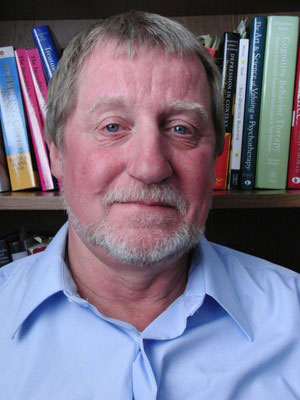 Kirk Strosahl, Ph.D., Central Washington Family Medicine
Patricia Robinson, Ph.D., Mountainview Consulting Group
Thomas Gustavsson, M.Sc., HumanAct

Dates & Location:
Marriott City Center, Minneapolis, Minnesota, USA
9am-5:15pm on Tuesday, June 17, 2014
9am-5:15pm on Wednesday, June 18, 2014
Continuing Education Credits Available: 13
Workshop Description:
This two-day pre-conference workshop is designed to help you learn basic FACT assessment, case formulation and intervention skills. We will first conduct a quick overview of evidence supporting brief interventions and evidence suggesting that clients prefer briefer interventions. The bulk of the workshop will focus on teaching participants basic assessment and intervention skills that support delivery of Focused Acceptance and Commitment Therapy. Participants will learn to conceptualize FACT Interventions using the Psychological Flexibility Profile and to plan interventions using the Four Square Tool. Additionally, participants will learn about use of FACT in groups. Didactic lectures, experiential exercises, small group exercises roleplays and live clinical demonstrations will be used to demonstrate core FACT skills.
About Kirk Strosahl:
Dr. Strosahl obtained his Ph.D. in Clinical Psychology from Purdue University in 1981. He is one of the founders of Acceptance and Commitment Therapy and specializes in the application of ACT as a brief intervention. He continues to work as a practicing clinician, working side by side with Family Medicine Physicians in daily practice at Central Washington Family Medicine, in Yakima, Washington. His work extends well beyond the application of ACT principles in brief interventions. He has been a key influence in the movement to the redesign of the United States primary care system. He has consulted extensively with both public and private health and mental health care systems on the design and implementation of clinically effective models integrative behavioral care. He also served as the lead consultant for the HRSA Bureau of Primary Health Care, Managed Care Technical Assistance Program, and has helped community health centers across the nation both design and implement primary care behavioral health integration programs. Dr. Strosahl is the author of numerous articles on the subjects of primary care behavioral health integration, outcome assessment in behavioral health and the use of practice guidelines and other empirically based methods in clinical practice. He has also co-authored professional and self-help books on the brief applications of ACT, including Brief Interventions for Radical Change: Principles and Practice of Focused Acceptance and Commitment Therapy. (Robinson & Gustavsson, co-authors, 2012, New Harbinger Publications).

About Patricia Robinson:
Patricia J. Robinson, Ph.D., is an ACT practitioner and trainer who has focused on use of ACT in primary care settings for over twenty years. Current activities include providing consultation services to health care systems that are (1) integrating behavioral health services into primary care and attempting to create a Patient Centered Medical Home (PCMH); (2) increasing use of ACT as a team-based treatment in the PCMH, and (3) seeking to apply ACT to improve primary care treatment outcomes for patients with chronic disease, distressed children and families, underserved populations and clinicians stressed by current day practice challenges. She is an author of numerous articles and book chapters and has published eight books, including In This Moment: Five Steps to Transcending Stress Using Mindfulness and Neuroscience, Brief Interventions for Radical Change: Principles and Practice of Focused Acceptance and Commitment Therapy, Real Behavior Change in Primary Care: Improving Patient Outcomes and Increasing Job Satisfaction (New Harbinger, 2010), Behavioral Consultation and Primary Care: A Guide to Integrating Services (with Jeffrey T. Reiter) (Springer, 2007) (Second edition expected Summer 2014).
About Thomas Gustavsson:
Thomas Gustavsson, M.Sc, and clinical psychologist has worked with brief interventions based on ACT and other contemporary behavior therapies within different organizations for the last 10 years. He is one of the founders of Psykologpartners, a fast growing company working with consulting services both for health care services and others. During the last 6-7 years main focus has been on developing brief interventions in psychiatric clinics for clients with self harming, eating disorders, anxiety and depression. One of the concepts developed and evaluated in psychiatric care is trans diagnostic group therapy. A model that increases availability to treatment and shortens time on waiting list for clients. That model has been trained in numerous workshops in Swedish health system and implemented in different settings. Besides this work Thomas has been working with training, supervision and clinical work based on ACT and behavior therapy.
Learning Objectives:
Attendees will be able to:
1) Gain evidence pertaining to radical change in therapy
2) Practice brief approaches to assessment and clinical reframes
3) Utilize brief, accurate case formulation strategies
4) Plan powerful interventions to improve client openness, awareness and engagement and promote motivation to change
5) Demonstrate FACT interventions with common clinical problems
6) Apply FACT in a group setting
7) Appreciate the art and science of reframing operations in therapy
8) Demonstrate use of the life path intervention to enhance motivation to change
9) Use the bulls-eye planning tool to support brief intervention
10) Demonstrate the use of in-session assessment questions to track progress and refine treatment
Target Audience: Beginner, Intermediate, Advanced
Components: Conceptual analysis, Literature review, Experiential exercises, Didactic presentation, Role play
Package Includes: A general certificate of attendance, lunch, and AM & PM coffee/tea break on site.