Student Spotlight Program: Application Deadline November 28, 2019
Printer-friendly version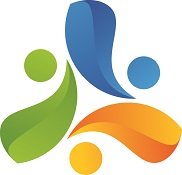 It is our sincere pleasure to announce the opening of the ACBS Student Spotlight Program application.
The Student Spotlight Program highlights students who are doing important work in the CBS community whether for research, clinical, and/or volunteer-humanitarian efforts. It is a way to highlight their achievements, let the ACBS community know important work students are doing, and provides a platform for mentoring/collaboration/professional development/conversations around highlighted areas.
Six students are selected annually. In order to support basic science, 2 spots will be reserved for students who contributed to basic science. All the spotlighted students will get 30% off the ACBS World Conference student registration fee. All of the spotlighted students will be featured on the ACBS website "What's New" section of the homepage for two weeks as well as in the newsletter and on various social media sites (both ACBS and Student SIG).
The dealine to apply is November 28, 2019.
Please click here for more information and to apply.
Click here to read the bios of previous Student Spotlight Award Recipients