Michael J. Asher Student Dissertation Awards - Deadline is February 1, 2019
Printer-friendly version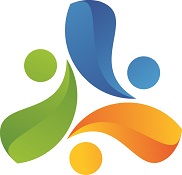 It is our sincere pleasure to announce the opening of the Michael J. Asher Student Dissertation Awards application. These awards are for dissertation research in the area of Contextual Behavioral Science with children/adolescents.
This year there are two awards available ($750USD and $250USD). Applications will be accepted until February 1, 2019.
Please go here for more information and to apply.
These awards are made possible by a generous donation from Steven B. Gordon, Ph.D., ABPP, Michael C. Selbst, Ph.D., BCBA-D, and Behavior Therapy Associates.
Michael J. Asher, Ph.D., ABPP passed away in 2016 and was a clinical psychologist at Behavior Therapy Associates, P.A. since 1988. He served as Coordinator of Consultation Services and was Board Certified in Cognitive and Behavioral Psychology by the American Board of Professional Psychology. Dr. Asher was an Adjunct Associate Professor with the Department of Psychiatry, Rutgers Medical School where he supervised Psychiatric Fellows and taught Child Cognitive Behavior Therapy, and he was a field supervisor for the Graduate School of Applied and Professional Psychology at Rutgers University. Dr. Asher co-authored several books on the topic of behavior disorders and children. He was passionate about his work, loved psychology, cognitive behavior therapy, and especially enjoyed learning about and practicing Acceptance and Commitment Therapy (ACT). Dr. Asher greatly impacted the lives of many and his contribution to the field of psychology and education was significant. He will be remembered fondly.