Getting There, Getting Around, and Travel Tips
Printer-friendly version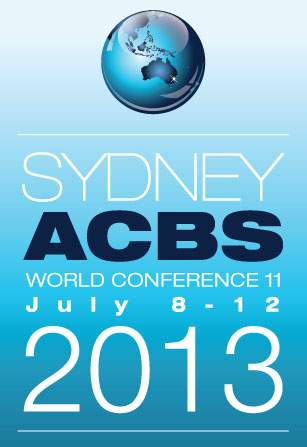 Hi folks, I try to do this each year to eliminate the element of surprise for those traveling to the conference. If you know differently or have anything to add, please put a comment at the end of this page, and I'll fix the page.
I traveled to Australia for the first time in January 2013, and am American, so that's my personal context.
(There are more great tips & info here on WikiTravel.)
Airport Transfers
We'll be in Coogee Beach. You can take an airport shuttle or a taxi.
I took the cheapest shuttle I could find. It was about $13 AUD. It did the job, but they didn't leave at the scheduled time (waited to fill the van) so I was waiting at the airport for 1.5 hours before the shuttle left the airport. (I arrived on a 6am flight.) I'm getting that slightly more expensive shuttles will keep a better schedule (but can't guarantee it). In hindsight a taxi would have been more convenient, but also more expensive at about $30-$35 depending on traffic. (20 min. if no traffic)
Public buses are possible, but will take a number of transfers (and close to 3 hours). Personally I look this stuff up on Google Maps. It's terrific. Click "get directions", then put in "SYD" (that's the airport), and your destination hotel, then you can click the symbols for the type of transportation (walking, car, public transport), and it will tell you the bus numbers etc. You should be able to purchase a bus ticket at a "convenience store" or newspaper stand in the airport. If all else fails, ask at the airport.
Coogee, downtown Sydney, and the airport are all relatively close together, so you should be staying in the same "zone".
If you're going to stay in downtown Sydney you'll find that there is a limited stop train, the "Airport link", but it's about $16 into downtown. (Other train tickets to/from other locations are much less, like $3 for a ride, so I thought this was a typo. I found out that the "Airport link" is privately owned so they set a higher price. It does run on a good schedule though. Note: it will not get you to Coogee/Kensington, if you're heading straight to the conference, it will take you downtown and then you'd need to take another form of transport.)
Buses to the UNSW Campus
Here's some information about transport to UNSW (the conference location). You want to get off at "Botany Street - UNSW Gate 9".
From Central Station (downtown Sydney, on the north side of Eddy Ave.) and/or Circular Quay – 391, 393, 374, 376, 890, 891, 892, 895
From Coogee Beach – 370, M50
Here's a link to the Sydney Bus website http://www.sydneybuses.info/routes
Or you can look it up on Google Maps.
For our detailed Public Transportation Information, and attached map, please go here.
ACBS is offering Shuttle Service for those staying within the ACBS room block of rooms at our 4 designated conference hotels. All in the block have been notified about shuttles, and will receive a green sticker for their name badge for priority boarding for the shuttles (starting at 7:30am each day, leaving every 15 minutes from the Carr St. entrance of the Crown Plaza Coogee). Those not staying in the room block may travel on the ACBS shuttles if all in the block have boarded.
Customs/Duties
Australia is more strict about outside food than many other countries. (More so that any other country I've been too.)
You can not bring in:
fresh or dried fruit
dairy
nuts, seeds, etc.
meat
I thought "oh, that doesn't apply to packaged, processed food". Then I talked with others. Wrong! Yes you can bring in some processed stuff, but you must declare everything, and let them decide. In the end it's not worth it. (Potentially hundreds of dollars in fines for undeclared items, even if ok to bring in.) You have to declare it in writing on your form, then a kindly person talks to you about any food you have in line prior to Immigration. I fessed up to having a peanut butter granola bar, and they passed me (without a physical search), but I can't guarantee that all inspectors will feel the same way about every item. When in doubt, declare it, or don't bring it. Check here for more info.
Gifts to Take Home
You may already have something in mind, but I have a suggestion. Always looking for something "local", get a few packages of "Tim Tam" (original) chocolate cookies, or "Cherry Ripe" chocolate bars. Both are available at Woolworth's Grocery store on Coogee Bay Rd.
Groceries
Many of our blocked hotels have small kitchenettes. If you want to take advantage of that you can grab some groceries at Woolworths (Wooly's), or there is a more upscale market on Coogee Bay Rd., Maloney's Grocer.
Gluten free items are available at Woolworth's (just inside entrance), and many of the area restaurants advertise gluten free meals.
Internet & Phone
For those that checked the box, you can get free WiFi access on the UNSW campus during the day, with your own device. Login instructions will be emailed to you before the event (login is different for each person). Rates for internet at the hotels vary from $5-$15 per day.
I'm also told that there is free internet at McDonald's. I didn't verify this in Coogee, but it's worth a try. McDonald's is along the beach road, just north of Coogee Bay Road.
Another option is to purchase a USB internet device. (You attach it to your laptop for internet anywhere.) You can get them through Telstra or Vodafone. (Some other options may be available, but those are the one's that have been recommended to me for good coverage.) There are also USB WiFi devices that will allow additional devices to connect (speeds will decline of course). Rates are based on usage.
Vodafone - They have a store in the airport (in the international terminal, just after leaving customs with your baggage). You can purchase a USB device, or if you don't want/need it, you can purchase a SIM card for your phone for about $1-$2, and then purchase a plan that makes sense for the length of your stay. (Having the people at the Vodafone store help you is probably the easiest option.) Some phone planes come with data if you desire. If calling home (international) is important, they have short term plans for that too.
Map of all venues
Where are all of the WC11 events, hotels, etc.? Check here.
Money
The exchange rate is about even right now between the USD and the AUD (AUD worth a bit more). You can see current exchange rates here.
If at all possible, don't exchange your cash at the airport. They give you such terrible rates. Perhaps exchange a small sum, and then use your Bankcard (ATM card) at a bank machine in Australia. (You'll want to check on your daily withdrawl limits from your bank, and make sure to call your bank to tell them you're traveling so that they don't shut down the card for unusual use out of country.)
Night in Sydney
Have one night that you want to go into downtown Sydney and get the vibe? You want to go to "The Rocks". Lots of restaurants, bars, and a quick walk to many different harbours. (Here is some more specific Sydney travel info from WikiTravel.)
Parking at UNSW
Parking Areas
Visitors to UNSW who are non-permit holders may only park in pay and display metered parking bays (accessible via Gate 11 (off Botany Street) and Gate 14 (via Barker Street) on the top Levels, 5 and 6 - map) and Gate 14 car parks).
First 2 hours (minimum) $6.00
Per hour thereafter $2.50
Pay and display tickets
Pay and display tickets may be purchased from dispensing machines in these areas. These tickets allow full or part day parking on the date of issue in the designated area the ticket was purchased. Tickets are not transferable to another area. The ticket must be displayed on the vehicle dashboard in accordance with the instructions on the ticket.
Parking on campus is paid between the hours of 7.30am and 7.30pm Monday – Friday. (So you can park, and not pay, at Meters around campus when attending the Follies on Thursday, July 11, near the Roundhouse.)
Motorcycle parking
Free motor cycle parking is available in areas marked 'motorbike bay'. The parking of motor cycles is restricted to these designated areas only.
Restaurants & Tipping
Tipping is not expected. If you really want to you can, but it's not expected.
Restaurant meals are typically one serving size. (Not like the big US meals that you could eat for days.) Also, you may need to order your "sides" (vegetables) separate to put a meal together. You should ask your server.
Taxes
Taxes are included in the prices of items. If something is listed as $10.00 AUD you only need $10.00. (How nice!)
Visas
Please don't forget to get your travel Visa, almost everyone needs one. Check here.
This page contains attachments restricted to ACBS members. Please join or login with your ACBS account.